No Medical Exam Life Insurance Quotes
View Top Rates for Coverage Without Taking A Physical
$250,000 in No Medical Exam Coverage Starting For $16 a Month
Start Your Free Quote
Our Promise
We will never share your information with any third parties. Your information is only used to provide you with an accurate no medical exam quote.
Compare Rates From Top No Exam Companies Including
Get Life Insurance Without a Physical in 3 Simple Steps
Start Your Quote
Start your no medical exam quote on your own terms...compare and shop for affordable rates with no pressure!
Compare No Exam Premiums
Compare the coverage amounts and insurance rates from over 10 of the top no medical exam companies.
Decide Your Next Step
Our online comparison service empowers you with non medical insurance options...you decide the next step.
Questions About No Medical Exam Quotes
Speak with a Specialist
If you have any questions about quotes for coverage that requires with no physical or blood work, feel free to get in contact with Seth. He will answer any questions you have about no med quotes, the best policy for your specific situation, and top no exam companies to apply with.

Online Quotes for Life Insurance with No Physical

Find The Best Rates for a Policy without the Medical Exam

No Medical Exam. Ever!
Say goodbye to the blood work, urine sample, and physical that is required with fully underwritten coverage.
Coverage Without Hassles
No meetings or paperwork required! The application process is completed entirely online with an electronic signature.
Cheaper Than Morning Coffee
We help you find affordable protection without getting a physical that starts for less than $1 per day!
Getting a Policy With No Physical Exam Required
Here's the big problem with life insurance:
The Medical Exam!
Unfortunately, most companies require you undergo a medical exam before approving your life insurance coverage and putting it in-force. It's not uncommon for a fully underwritten term policy(what most people have) to take 6 to 8 weeks from application to approval. That's a long time to sit and wait!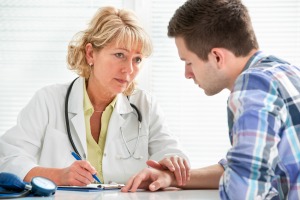 The approval process typically takes this long because of hold-ups related to the exam. This process starts once you fill out and complete your application for coverage.
Once the application is processed, a medical examiner will schedule a time to come to your home or work to examine your overall health. We've found that most people dread this physical and will put off coverage for years!
Just imagine the hassles of traditional term coverage:
Take time out of your busy schedule
Doesn't sound like much fun, does it?
But...there's an easier way! Policies that don't require a physical allows you to get coverage in place without getting the headaches and hassles. You can typically have coverage in place within 24-48 hours. The process can be completed entirely online with an electronic signature.
Life Insurance Without The Exam is Perfect if You:
Want to

eliminate the hassles

of scheduling a physical
Don't have time

to take the examination
Hate

giving blood

and

peeing in a cup
eFalcon Life is the expert in No Medical Exam Life Insurance in North Carolina. We only represent the best companies (over 10 different companies) that allow you to apply completely online with an electronic signature.
It's the fastest way to get coverage in place...
...and it's HASSLE-FREE!
View Premiums for a Policy with No Physical
Information about Online Quotes for Coverage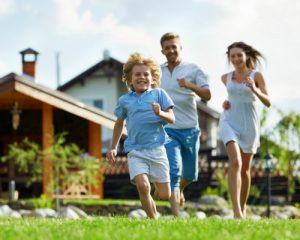 Based on countless conversations we've had with hundreds of people, we've found the hassles of underwriting holds so many back from getting a policy to protect their family.
Unfortunately, the process for approval on a fully underwritten policy takes week (if not months) before a policy is issued.
We live in a world of instant gratification, where people prefer to get things done immediately.
With insurance coverage that does not require a physical, you can have a policy in place the same day that you apply. It's fast and you don't have to worry about taking a blood test or urine sample to get coverage.
Included below are few reasons for coverage without a physical:
You Should Consider a No Exam Policy If You:
Just remember that buying protection doesn't have to be a huge inconvenience in your life. You can take action now and get the coverage in place to protect your family without a blood test or exam! We work with over 10 of the top non-medical insurance companies and will help you find affordable rates on premiums.
Here an overview of our online quotes process:
Common Questions About Coverage That Requires No Physical

What are the questions on the no medical exam life insurance application?
The questions on your application will vary depending on which life insurance company you apply with. For more information please read our resource on no exam questions.
How much does no medical exam life insurance cost?
The cost of a policy varies by age. Often times, young adults can obtain coverage that cost's about the same as a fully underwritten term life insurance policy. You can compare term vs. no exam rates using our site to compare the cost of both annual and monthly premium payments. On our blog we have no medical exam rates based on age for you to easily compare premiums from various carriers based on the closest age to your situation.
What's the best life insurance companies with no medical exam required.
We are working on putting together reviews for all of the companies that do not require a physical for coverage. You can easily compare rates, the maximum death benefits, various riders you can attach to a policy, and other important carrier information. This will be updated for 2016 and beyond and we will continue to compile and review all carriers.
Who should not apply for no medical exam life insurance?
Get a Free Online Quote in These States
Southeast
North Carolina
South Carolina
Virginia
Tennessee
Georgia
West Virginia
Alabama
Kentucky
Mississippi
Arkansas
Louisiana


Northeast
Maryland
Delaware
New Jersey
Connecticut
Massachusetts
New Hampshire
Maine
Vermont
New York
Pennsylvania

Midwest
Michigan
Ohio
Indiana
Illinois
Minnesota
Missouri
Kansas
Iowa
Nebraska
South Dakota
North Dakota


Southwest
Texas
Oklahoma
New Mexico
Arizona

West
Colorado
Wyoming
Montana
Idaho
Washington
Oregon
Utah
Nevada
California
Alaska
Hawaii