Easily Compare North Carolina Life Insurance Quotes
eFalcon Life Insurance is an online life insurance comparison service for residents of North Carolina. You can compare the top quotes from over 40 companies for FREE in less than 30 Seconds!
Quotes from Top-Rated Companies in North Carolina Including
Quotes for Life Insurance in North Carolina in 3 Easy Steps
Get Started for Free
Research life insurance quotes without the hassles of a meeting or sales pressure!
Find the Best Rates
Compare rates from over 40 top-rated life insurance companies in NC.
Decide Your Next Steps
Our job is provide you with options...you decide what to do with quotes.
Compare Rates for Term Life Insurance in NC
View the Top NC Life Insurance Rates in Less than 30 Seconds
Questions about North Carolina Life Insurance

Seth Waller
eFalcon Life Insurance

Talk With a North Carolina Life Insurance Agent
Seth Waller is the owner of eFalcon Life Insurance, a North Carolina based Life Insurance comparison service. His background includes Investment Advisor and Life Insurance Agent. Seth's goal is to help residents of North Carolina find and compare life insurance in a hassle-free way.

Online Life Insurance Services in NC
No Medical Exam
Looking to get life insurance fast and without the medical exam? We can get you approved no medical life insurance in North Carolina the same day you apply!
North Carolina Online Life Insurance Comparison Services
eFalcon Life Insurance provides residents of North Carolina a fast and hassle-free way to find and compare life insurance quotes online. Our goal is to help you find the most affordable rates so you can get the life insurance protection that you family needs. We make the process easy so you can get back to enjoying life!
We provide online life insurance quotes for the following types of life insurance in North Carolina:
North Carolina Life Insurance Provided in These Cities
Charlotte
Mooresville
Fayetteville
Lake Norman

Concord
Huntersville
Cary
Asheville
Gastonia
Belmont
Greenville

Wilmington
Chapel Hill
Mocksville
Winston Salem
High Point
Durham
Raleigh

More Information on Life Insurance NC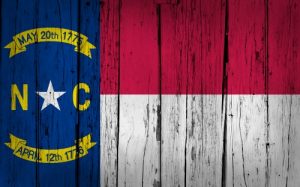 eFalcon Life Insurance offers life insurance solutions to both families and businesses located in North Carolina. As a resident of NC, we can help you save 50% to 70% on you life insurance premiums with top-rated insurance carriers.
Here's a few things you need to know about life insurance differences in each state:
Cost of Life Insurance: The rates you pay on life insurance premiums are set by each life insurance company and then approved by the NC State Department of Insurance (NC DOI). The premiums on your life insurance policy will be the same no matter what state you live in.
How Life Insurance Policies are Protected in North Carolina
To protect the insured person on a life insurance policy, a guarantee association is by each state. This association includes all the insurance companies that are licensed to sell:
Accident and Health Insurance
...so why are guarantee associations created?
In case a member (life insurance company) of the association becomes insolvent and has to be liquidated! If this happens the guarantee association will step in and provide protection up to the limits set forth in each state's statutory limits. This insures that life insurance policy holders will be protected up to those limits.
Here's some information on the NC state guarantee association:
North Carolina State Guarantee Association
In North Carolina, if a life insurance company goes out of business (becomes insolvent) the state's guarantee association will step and continue coverage and pay claims to policy holders.
…how much will they pay claims for?
The NC State Guarantee Association offers policy holders protection up to $300,000. This the maximum amount that the is protected for any one insured. This means that if a person has multiple policies from one company that becomes insolvent, that one person is only protected up to this $300,000 amount.
Here's more information on NC's association:
North Carolina Life and Health Insurance Guaranty Association
PO Box 10219
Raleigh, NC 27605-0218
Telephone: (919) 833-6838
Website: https://www.nclifega.org
If you would like to look up the license status of a North Carolina Insurance Agent or Life Insurance company you can find that information on the NCDOI website:
North Carolina Department of Insurance
Website: www.ncdoi.com