High Risk Quote for Life Insurance
Each Life Insurance Company Looks At You Differently
We save you $$$ by finding the company that looks most favorably at your health and lifestyle.
High Risk Quotes From 40 Top-Rated Companies Including
High Risk Life Insurance in 3 Simple Steps
eFalcon Life Insurance helps people who have been highly rated (high premiums) or even declined find coverage that fits in their budget by using an anonymous pre-qualification process for high risk life insurance.
Pre-Qualify Anonymously
Complete an anonymous pre-qualification form about your health and lifestyle...we send it to over 40 top-rated life insurance companies for review.
Receive Tentative Offers
Each life insurance company will make a tentative offer or decline your anonymous form. We review each offer and present you the best offer.
No Rate Surprises
If you decide to apply...we attach the tentative offer to your application. You'll get that rate as long as medical records and lab results confirm what you've told us.
Free High Risk Life Insurance Quote
About High Risk Life Insurance
Here's the sad truth…
Only about 5% of all applicants get a preferred plus life insurance rating (the top health class).
Most people don't view themselves as a high risk life insurance case, but unfortunately many applicants will fall into the high risk category. Most of us have something going on, whether it be minor conditions such as high blood pressure to very serious health issues such as cancer or diabetes.
…just remember that company views each health and lifestyle issue differently!
At eFalcon Life Insurance, we are experts at high risk life insurance. Our agents are knowledgeable with life insurance underwriting guideline for over 40 top-rated companies.
We match your health issues and lifestyle with the company that views them most favorably and will provide you with the lowest life insurance premiums!
What Is Considered High Risk for Life Insurance?
High risk life insurance is not one-size-fits all. It's for anyone that the life insurance company deems to be higher risk than other people. This makes the definition very broad and more complex. Here are the main high risk life insurance categories:
Disease:

Any serious or life threatening diagnosis such as cancer, diabetes, heart disease, immune disorders, Alzheimer's, sleep apnea and more are consider high risk diseases.
F

amily History:

Immediate family members such as parents or siblings passing away from cancer or heart disease before the age of 60.
Your Health History:

History of obesity, eating disorders, rehab, drug or alcohol addiction, depression, DUIs, and history of taking certain medication
High Risk Habits:

Smoking cigars or cigerattes, vaping, marijuana, chewing tobacco, dipping, snuff, and snus are among some of the most common high risk habits that life insurance companies consider.
High Risk Occupations:

There are many professions that life insurance companies view as high risk. These include airline and helicopter pilots, firefighters, police officers and cops, underwater welders, and underground miners.
Hobbies:

Most people don't realize that hobbies such as scuba diving, rock climbing, sky diving, and racing cars are considered to be high risk hobbies by insurance companies.
...the good news?
Every life insurance company has "sweet spots" in their underwriting guidelines. Company A will view you different than Company B and C. The challenge for you is to the company that views your health, profession, hobbies, illness, habits, age, etc. the most favorable!
Unfortunately, so many people are declined or approved at a much higher rating than they deserve. That's because most life insurance agents don't understand high risk and impaired risk life insurance. They don't know what questions to ask or what information the underwriter needs.
In reality, there are some issues that are big concern to certain life insurance companies and no big deal deal to the next. There are some general guidelines to high risk life insurance:
High Risk Life Insurance Comparison: Preferred vs. Standard vs. Substandard
Issues That Should Get Preferred Ratings

(But Often Don't)
Here are the most common health and lifestyle issues that should be approved at preferred ratings with the right company...meaning you should not be overpaying for life insurance premiums that are rated with the wrong company.
Slightly elevated blood pressure that has been under control
Cholesterol that has been controlled with medication
Someone that enjoys an occasional cigar
Slightly Overweight (20-30 pounds heavier than the life insurance build chart)
Driving Under the Influence charge over 5 years old
Pilots that work for major airlines such as American Airline
Depression or Anxiety that has been controlled with medication
Medical marijuana use...with a prescription!
Basal Skin Cancer
Issues with your thyroid that are controlled
...and so many more!
​The next step up the high risk ladder is impaired risk cases. Examples of impaired risk include:
Impaired Risk: Small Issues That Will Affect Your Life Insurance Rates (Standard or Standard Plus)
First of all...
...take a deep breath and relax! Just because you have some small issues and may not fit all the criteria for preferred plus or preferred rating, you still should be approved for standard plus or standard ratings. Unfortunately, often times your fate is left in the hands of an agent not experienced in impaired risk life insurance and you receive a substandard rating.
Here's a sample of health and lifestyle issues that we can usually help get approved at standard or even standard plus:
Diabetes that is under control with medication
Smokeless tobacco chewers:

dip, chew, snuff, plugs, and snus approved at non-tobacco standard plus

Sleep Apnea that has been improved with a CPAP
Mild Strokes and TIA
Family History of Cancer or Heart Disease
Melanoma Skin Cancer
Elevated Liver Enzymes in recent bloodwork
DUI that happened over 1 year ago
...just to name a few!
Now you have a better understanding of what type of health and lifestyle issues that should get a standard rating. Finally, we move on to the health and lifestyle issues that are considered high risk.
High Risk: Life Insurance At Substandard Rates (higher life insurance premiums)
The final category you need to understand is the riskiest of life insurance cases. This classification is for applicants who are considered very high risk to the life insurance company.
So what's the good news?
Just like the other categories from above...some life insurance companies are more willing to take on high risk applicants than others. To get the best deal, these individuals really should work with an expert who can shop around and work directly the the underwriter (like eFalcon Life Insurance).
Here are some examples of high risk health and lifestyle issues that should work with an expert:
Uncontrolled Diabetes: Type 1 and Type 2
Sleep Apnea that has been left untreated
Opiate Based Prescription Pain Medications
Invasive Cancer including past history of cancers
Heart Attacks, Heart Bypass, Angioplasty, Stents and other heart related conditions
Kidney disease
Any DUIs that have happened in the last year
Drug or Alcohol Rehabs
Hazardous jobs or upcoming travel to dangerous locations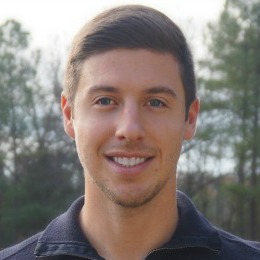 Seth WallerFounder
I created eFalcon Life Insurance so that you can compare high risk life insurance without the hassles of meetings and paperwork. Go ahead and see how easy it is to get a high risk quote!